Kimba the Caffeinated Book Reviewer: The Sunday Gazette
The Sunday Post is a weekly meme hosted by Kimba the Caffeinated Book Reviewer. ~this meme was inspired in part by ~ In My Mailbox~

It's a chance to share News.

A post to recap the past week, showcase books and things we have received and share news about what is coming up for the week on our blog.

This is your news post, so personalize it! Include as much as you want or as little. Be creative, it can be a vlog or just a showcase of your goodies.

Anyone can participate as long as you:

Enter your link on my post – Sundays beginning at 12:01 am (CST) (link will be open all week)
~~~~~~~~~~~~~~~~~~~~~~~~~~~~~~~~~~~~~~~~~~~~~~~~~~~~~~~~~~~~~~~~~~~~~~~~~~~~~~~~~~~~
Some family stuff kept me from posting as much as I originally hoped. However, things are better and I look forward to publishing more posts. Also, a new feature is in the works.
On the bright side, I revisited Alice Sebold's The Lovely Bones and Jude Deveraux's The Mulberry Tree. I may post these books in the 2013 Revisited feature. Stay tuned!
I finally posted a review of Laura Hillenbrand's Unbroken. It differs from other reviews so check it out by clicking on the cover image.
Please feel free to share what you're reading now for the July edition of "What Are You Reading?"
~ Don't forget to check out Jorie's Online Reading Club! ~
Highlights:
TBF (To Be Finished):
Stellar Visitors
Coming Soon
77th Edition 🙂
Book Review(s)
#TBTB
What Are You Reading? – July 2014 Edition
Finish reading: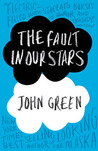 My Book Haul: (Thank you, Goodreads, for these images!)